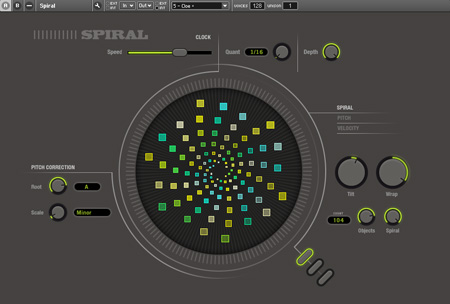 A new product, Reaktor Animated Circuits from Native Instruments has an interesting sequencer called Spiral (shown above) which was inspired by my Whitney Music Box.
I've been playing with a version that Native Instruments sent me, and it's pretty cool!
If you're interested in getting Animated Circuits, you'll also need the latest version of Reaktor 5 (their incredibly powerful synthesis construction kit) in order to use the Spiral user interface.