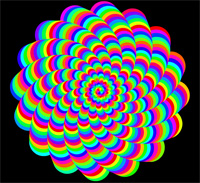 In a recent comment here on KrazyDad, Daniel Piker shared some flash variations he made recently of the John Whitney-inspired "Incremental Drift" animations used in my Whitney Music Box.
These are all visual eye candy, without music, but they demonstrate some great flash animation techniques!


More to come on Dan's blog.