I've been enjoying Slitherlink puzzles lately, and thinking about publishing some variations. Below is a Slitherlink puzzle on a Hexagonal grid I made recently. This tiling makes it more complex in some ways, and easier in others.
More importantly, from my point of view, it's round. Always a good thing in my book.
Click the image to get a larger version.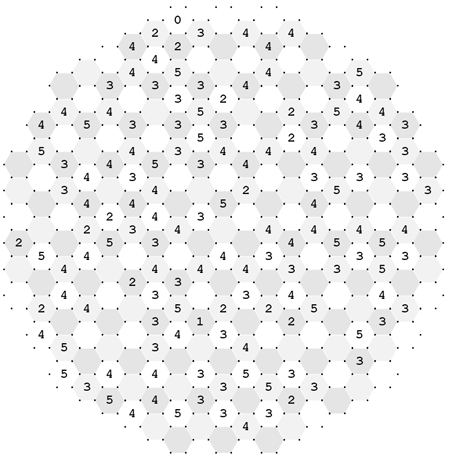 Update: Here are a couple of new puzzles which use a Penrose tiling grid provided by Craig Kaplan: